Helmut Newton's fantasy of Iman may have been inspired by my favorite French "Orientalist" painter, Jean Leon Gerome.
The top pics are by Michel Comte, Norman Parkinson and below by Bruce Weber & Scavullo.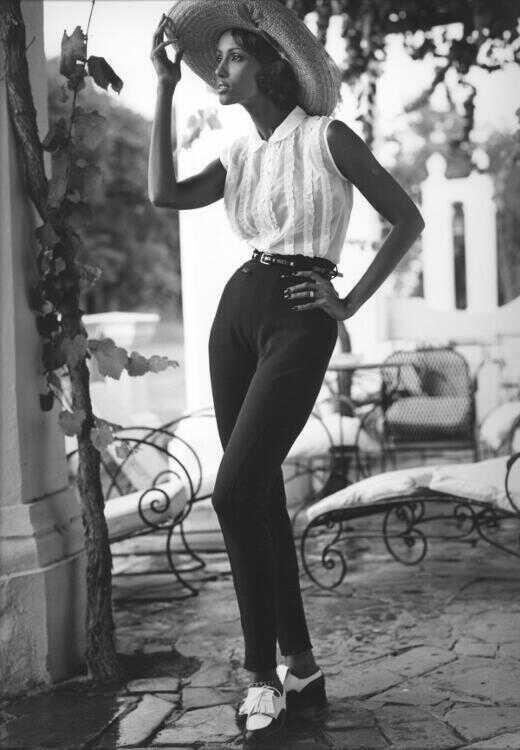 The "BLOND" 21 century Iman leaning towards a Gwyneth Paltrow straight haired look strikes me as "WHY?". Sadly many know the answer.....