Coco Chanel kicked off the Fashion Party and it still lives under her shadow. The most influential designer of the 20 century( and beyond!) created a lifestyle brand before those terms were coined. Dressing her clients for day, evening, the beach, the tennis court or dancing till dawn!
She lived by example: creating and wearing her clothes an in the process, established the look of the modern woman... whom she freed from Victorian Repression/Oppression.
She created an irresistibly iconic uniform that will forever be updated, never loosing it's Chic.
She associated with the A listers of her day, making them her clients, and bonded with the star writers, musicians, actors, dancers and artists of her era...and soon enough, she was one of them:
The image of the Liberated Woman, living life on her terms and looking fabulous!
She created a persona, established her aesthetic and business power....all thru leading by example.
Posing for her won Press lead the way for later designers becoming stars on their own right.
Her opulent private salon where she entertained her friends and associates says as much about her style as her clothes and accessories. Lush earth tones,miles of leather-bound books, exotic far Eastern accessories, gold accents and a huge rock crystal chandelier adding that magical sparkle.
Not too bad for a girl dropped off at an orphanage by her father, to be brought up by nuns.
Talk about FATE!lol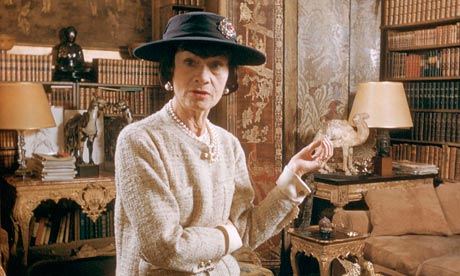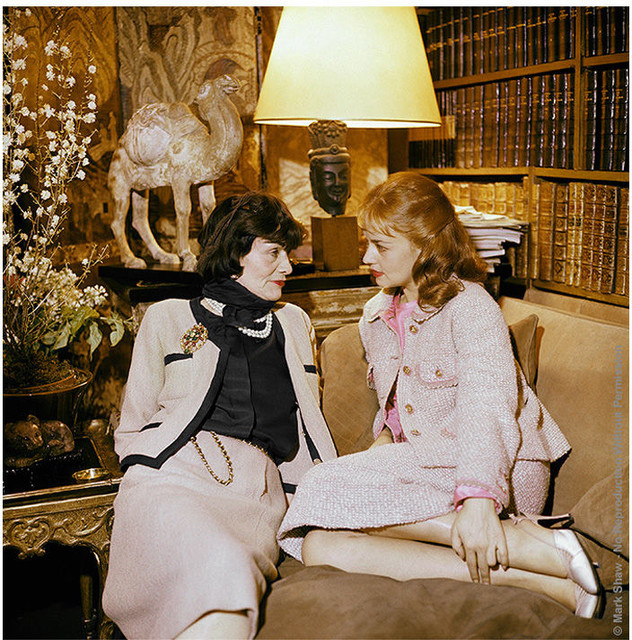 When a Country-Pop music video taps into the appeal of the Glamorous Flapper it's Chanel again!