Elsa Peretti's Great Escape
Arriving in New York in 1968 with a black eye from a lover, Italian model Elsa Peretti was soon part of fashion's in-crowd, becoming known for cocaine-fueled scenes at Studio 54 as well as for her revolutionary jewelry designs. Unlike her best friend, Halston, she made it out alive. James Reginato finds that Peretti, 40 years into a partnership with Tiffany that made her a household name, is in a very different world—one she created.
S
he was an Italian beauty who moved to Manhattan and became the poster girl for Studio 54-era decadence, alongside her best friend, Halston. So it's a bit startling when Elsa Peretti swings open the thick wooden door of her new home, an ancient stone manor in Sant Martí Vell, a tiny hamlet in Catalonia, north of Barcelona. "A lot of people died here from the Peste," she says cheerfully. Peretti is referring to the bubonic plague that cut through Europe in the Late Middle Ages.
At age 74, Peretti retains the vitality for which she is well known, but absent is the lithe figure that propelled her into modeling stardom in 1970s New York, before she launched her wildly successful jewelry line for Tiffany & Co., which this year celebrates her 40th anniversary there.
READ THE ENTIRE PIECE IN THE AUG. VANITY FAIR! B-way
Peretti's love for naturally sensual and organic shapes allows her jewelry and table top accessories to remain timeless.....simplicity is truly for ever.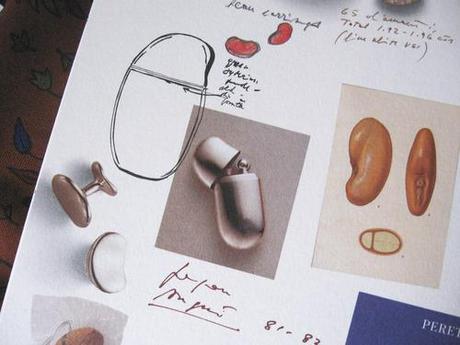 The most successful designer in the Tiffany stable, testament to Peretti's sure eye and gut instincts.