By Tawny Sanders
Way before Lakshmi and Ujjwala ever made it to supermodel status, there actually was another model from India who blazed a trail down the catwalk during the late 70's. Her name is Kirat Young nee Kirat Bhinder, who, at 19 years of age, due to a chance meeting with Yves Saint Laurent in Paris, immediately became a fashion superstar. Little did she know, during that encounter, she was just the girl Mr. Saint Laurent was looking for to launch his Ballet Russes collection. The collection was revolutionary for the house of YSL and Kirat, known as his muse, was catapulted into the glamorous world of fashion and a jet set lifestyle. She soon became friends with Jerry Hall and Iman and she modeled well into the 80's for every top designer including Chanel, Valentino, and Oscar de la Renta.
Today, the ultra-chic Kirat has homes in Paris and England, and still maintains her jet set lifestyle by visiting friends in some of the most exotic locations around the world. She also designs fine jewelry for her company which bears her name. "My business grew organically from a hobby", she told us during her recent trip to Los Angeles. "I didn't go to a traditional design school, I went to the school of YSL – he was a true genius and our working relationship lasted twelve years," she continued.
The bold creations of Kirat Young feature natural pearls, exotic skins, and precious stones, which have attracted the discerning eyes of many well dressed socialites around the world. Annette de la Renta became one of Kirat's biggest fans, and it was her long time friend Oscar, who encouraged Kirat to start a business – now Kirat's pieces are sold at Oscar de la Renta boutiques as well as her website.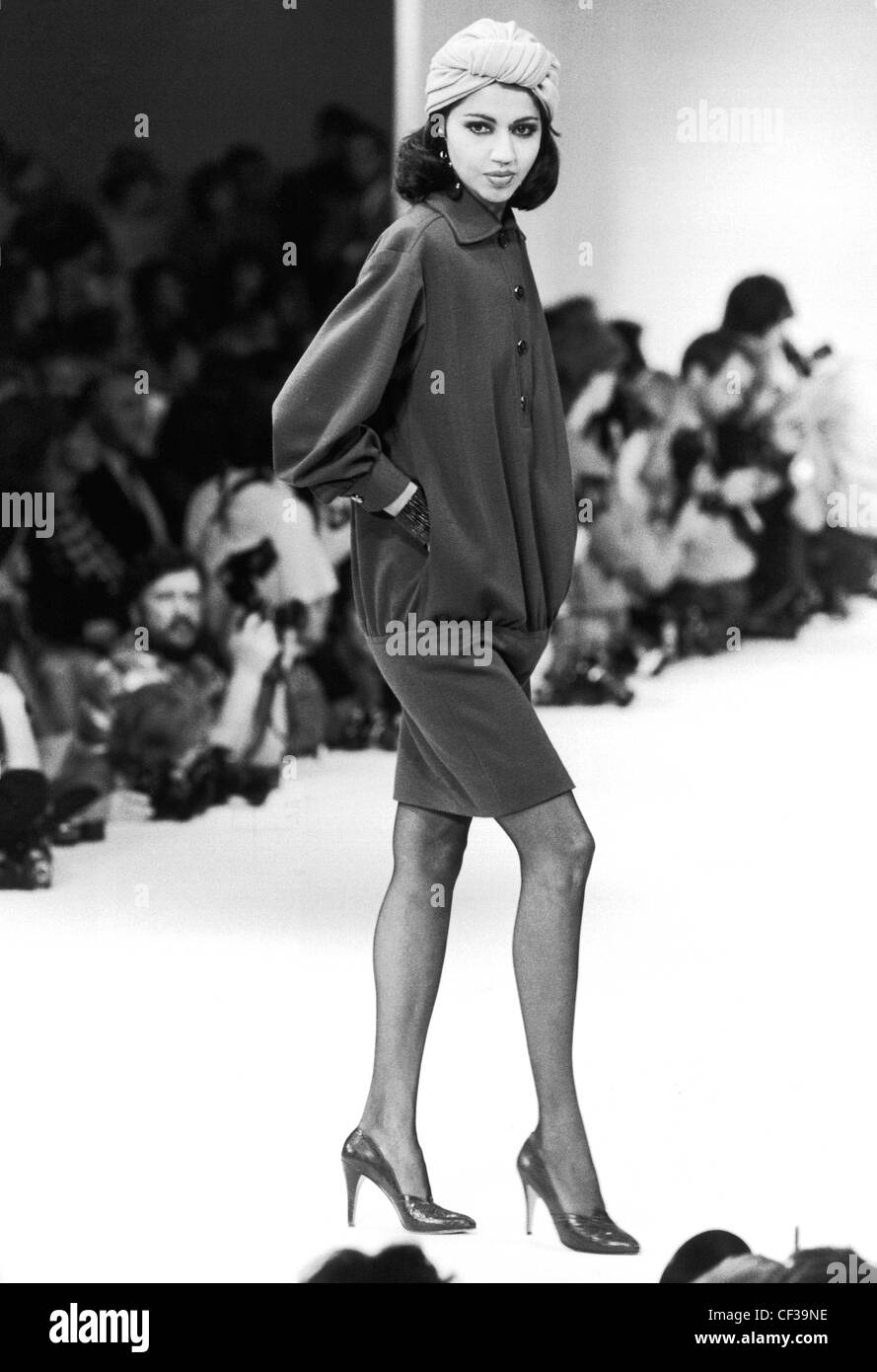 Yves Saint Laurent's passion for Exotic Ultra G lam Models to present his Couture Creations set him apart and created a signature identity for him decades before "Global" & "Diversity" became favorite PC fashion Buzz words.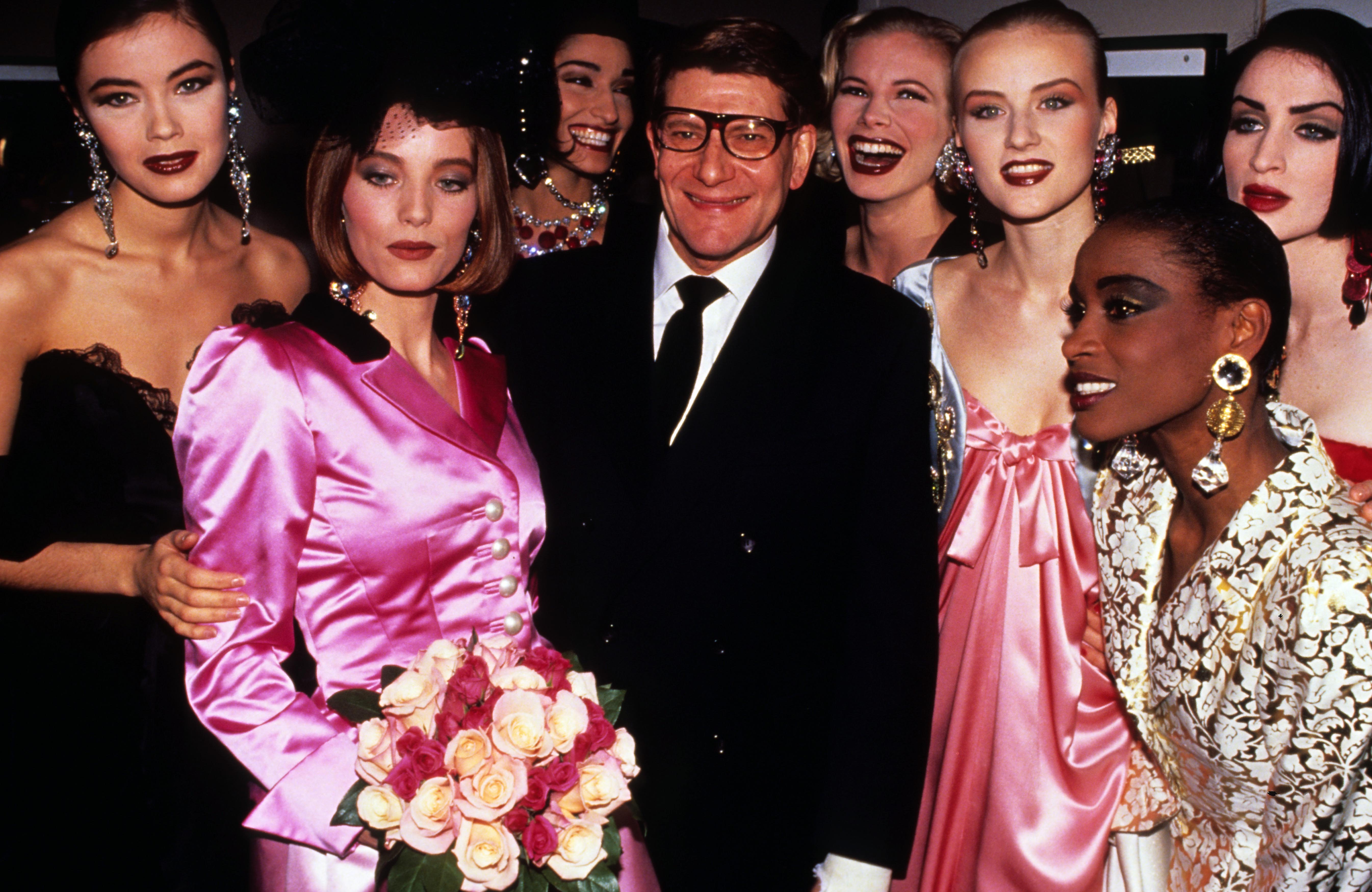 In 1977 Yves Saint Laurent caused an international scandal with the release of his fragrance, Opium. And what's the best way to deal with a scandal? Well, by throwing an extravagant party, of course.
YSL gave the fragrance the name Opium to signify seduction, passionate love, and to give the brand an exotic appeal. While the title caused international uproar–Australia banned it, the Middle East prohibited even the use of its name, and a group of Chinese Americans began a committee, the American Coalition Against Opium and Drug Abuse, to fight its release—the controversy actually spurred the perfume's sales and popularity. In the perfume's first nine months YSL racked up over $3 million in sales.
Instead of a public apology, YSL threw a glamorous party on board a ship in New York City's East Harbor in 1978 and made sure the whole world watched. If you want to pierce through the status quo, you might as well do it in style.
The Guest List:
800 people boarded the ship Peking, docked at the South Street Seaport. Among the sea of faces were Cher, Truman Capote (who sat at the helm of the ship at the party), Nan Kempner, Diana Vreeland, and Roy Halston Frowick. As for the no-shows, Andy Warhol was in California at the time, and admitted in his diaries that he regretted not being able to attend the "big, glamorous YSL Opium party."
The Scene:
Think a massive pirate ship with gold, red, and purple banners. Now add 800 people, a 1,000-pound bronze Buddha, and over 2,000 white orchids flown in from Hawaii. The oriental theme was fitting, considering India, Thailand, and Laos are the main producers of the Opium drug. YSL displayed the fragrance bottle, which have Oriental influences, on the ship. Like bottle, like party. The affair ended with fireworks and then guests headed to Studio 54 for the after-party.
Lasting Impact:
This party has clearly had an inedible impact. In 2010, the brand re-launched the Opium fragrance with a major bash that payed homage to the 1978 party.
The Cost:
Fashion brands are renowned for throwing seriously expensive launch parties, but the Opium launch was truly on another level. YSL spent about $300,000 in 1978, which adjusted for inflation comes to $1.13 million dollars. This bash was definitely a million dollar statement.
Jerry Hall became the original model to sell OPIUM .....shot by Helmut Newton ( who else!)